At Korallionlab, our moto is to be as close to the nature as possible and this reflects how we built and run the station as well as how we run most of our projects. Thus, "green" energy is at the heart of Korallionlab and all the facilities on the island run from low consumption and simple energy sources.
The lifestyle on the island is also supposed to be natural and simple.
Research facility is located in one building and includes a wider range of equipment than found in most field research stations.

Waste disposal is a very sensitive problem in the Maldives and especially in Vavvaru Island. If your research is producing chemical or special waste it is compulsory that you have a waste disposal plan approved by Korallionlab before arrival.
See our Equipment page for an index of all available equipment.
Wet Laboratory
The wet lab has wet/dry bench space, a large saltwater aquarium table. Freshwater is also available. The lab contain different size of aquaria.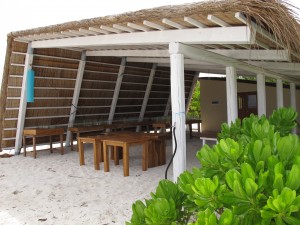 Dry Laboratory
Korallionlab has a modern open dry lab with bench space for approximately 10 researchers, a 300 lt fridge/freezer and network access. An instrument room is located immediately behind the dry lab with a direct access. These space presents a range of lab equipment and chemicals. See the Equipment list on the web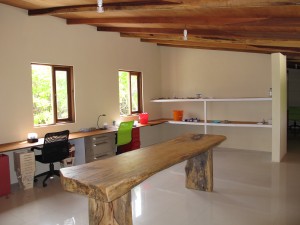 Diving facilities
Freshwater tanks for rinsing your diving equipment are located in the middle of the island. Divers must use this area for hanging wetsuits and diving equipment.
Library
The library contains some excellent field guides and identification material.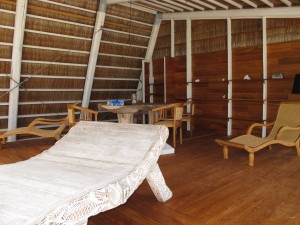 Internet access
Internet access is available in the entire island under 3G system.
Chemicals
Use of Ethanol and Formalin is allowed in the lab but no inventory is available. Any other chemicals must be approved by Korallionlab prior to arrival. 
Please contact lab manager for further information.